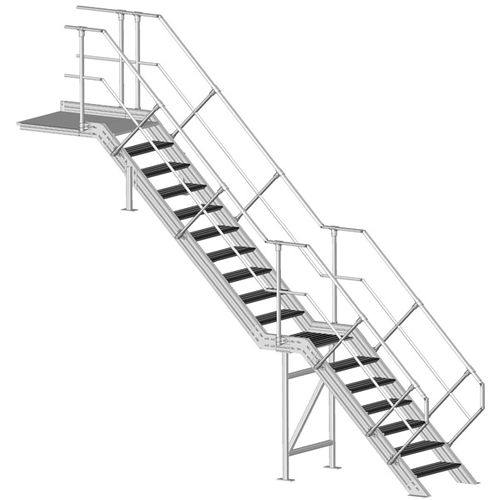 Characteristics
Type:

straight

Material:

metal
Description
SECURITOIT® escalier is a collective technical access means made of aluminium section. The gradient can be adapted (from 21° to 45°), and it can be fitted with standard-compliant guard rails on one or both sides.
The SECURITOIT® escalier is made up of standard elements.
But often the configuration of the staircase and its fastenings will be custom designed and specially made.
Our design office is able to propose solutions for particular configurations (corners, wall supports, landings, etc.)
Highly modular
Maintenance-free
Delivered pre-assembled.