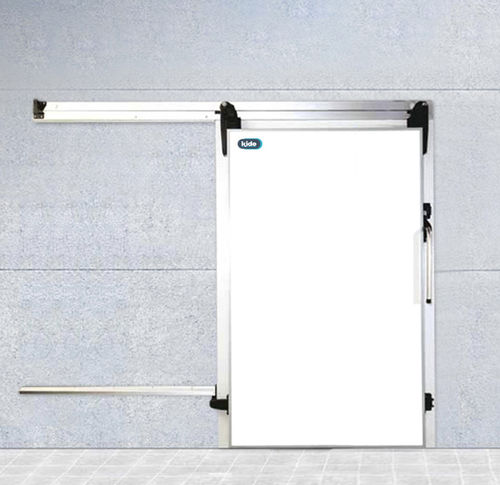 Characteristics
Type:

sliding

Applications:

industrial, for cold storage warehouses

Other characteristics:

automatic, insulated
Description
Sliding
Cold insulation with maximum sealing. Insulated sliding door with a light but firm action. Raised guide system. Suitable for chiller, freezer and deep freezer cold rooms.
FEATURES
ADJUSTMENT SYSTEM
Easy and quick to ensure door sealing.
TRACK
It rests on the frame , making it a long-lasting door.
AUTOMATIC OR MANUAL
LATERAL GUIDE AND CLOSING SYSTEM
The lateral guide system is raised and inde-pendent from the floor, thus we avoid any associated problem. No need to make holes in the finished floor.