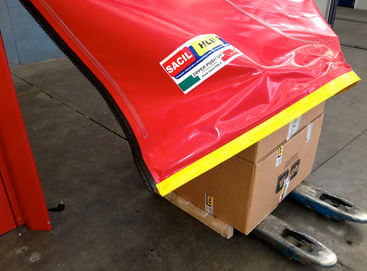 Characteristics
Type:

roll-up

Applications:

industrial

Other characteristics:

self-repairing, high-speed
Description
A line of next-generation roll-up doors, designed for indoor and outdoor installation.
All provided with sheet self-repairing system.
In case of impact with the base sheet, after it is rolled up the sheet returns in to the side rails and the door resumes operation ad before the impact.
The other important characterstics is that the sheet has no horizontal stiffeners, minimizing the effects of possible impacts with people.