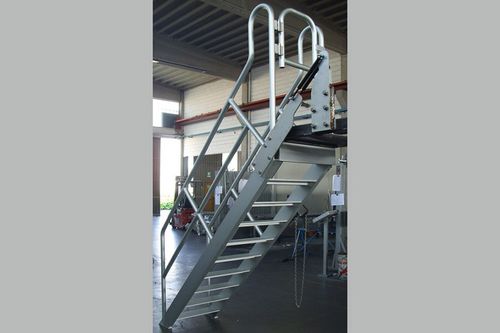 Characteristics
Material:

stainless steel, carbon steel

Type:

mobile

Product applications:

for warehouses
Description
TILTING LADDER
The tilting ladder created in aluminium, stainless steel or carbon steel allows access to upper levels while allowing the benefit of space or transit access beneath.
ROLLING PLATFORM LADDERS
Mobile platforms composed of stairs, railings and a horizontal surface are manufactured from aluminium or stainless steel. Adaptable to various purposes from industrial to maintenance due to its easy rolling movement on braked and pivot wheels.